Send Nudes Greeting Card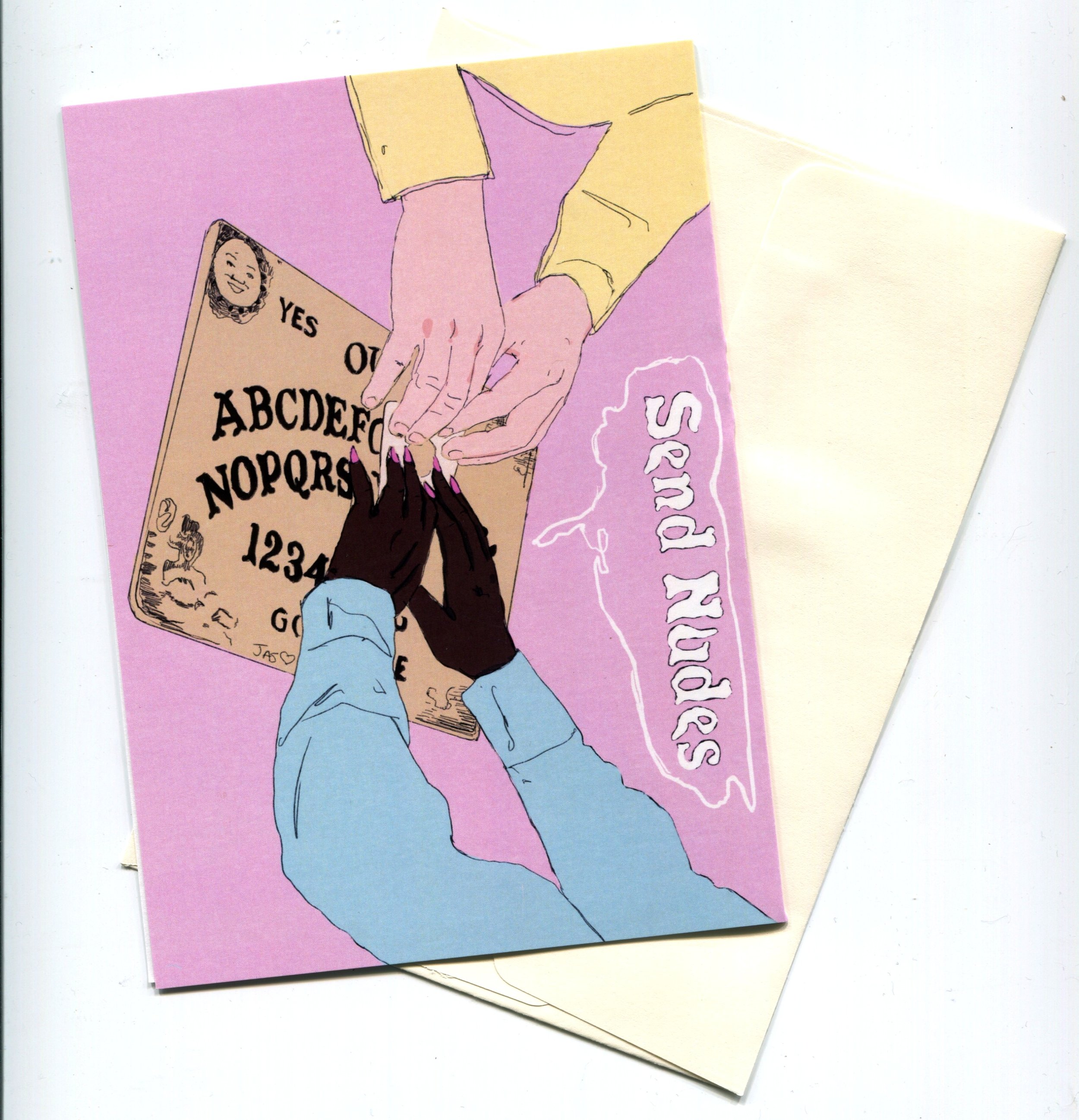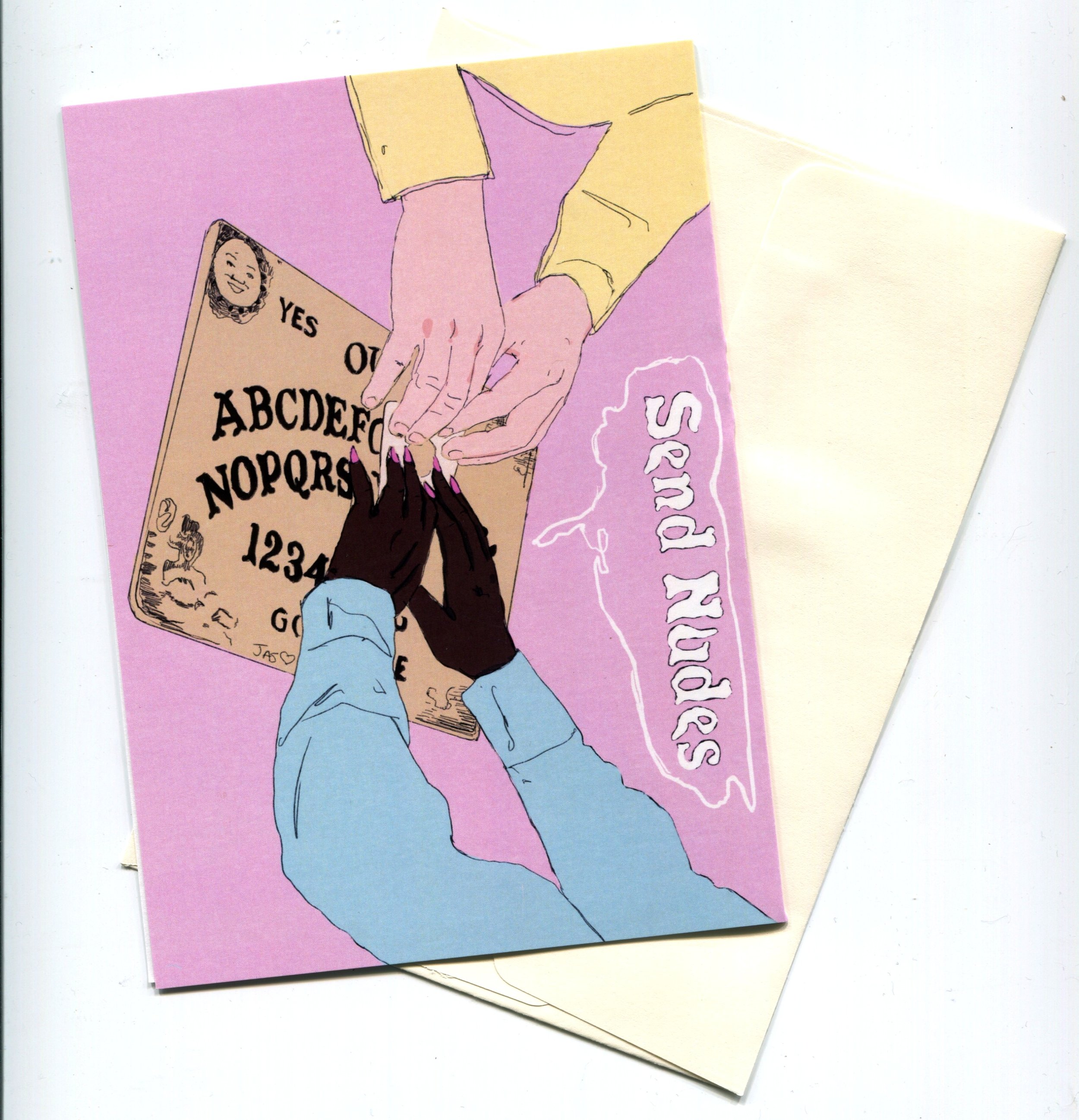 Send Nudes Greeting Card
Send Nudes a.k.a thirsty dead now available in greeting cards!
When you're looking for the perfect thing that really shows how you feel about your friend/girl-boyfriend/lover/movie theater worker/enemy/hospital volunteer/girl with the green ribbon around her neck/stoner/mall-santa/cat.
Digital print on the cover with blank insides, just like me.
5" x 7" Greeting Card with Envelope.
Please send me a message if wanting bulk or wholesale orders.
Thanks!